Bursting with positive, uplifting energy, the 24th International Conference for Women in Business, was held on July 7th in Daiba, Tokyo. Held annually since 1996, the ICWB is Japan's largest diversity conference.

More than 800 participants, comprising over 25 nationalities and ranging from high school students to company owners,gathered in Daiba to gain insight and knowledge from the day's 58 speakers, all of whom are at the forefront of their fields.

第24回国際女性ビジネス会議 ダイジェスト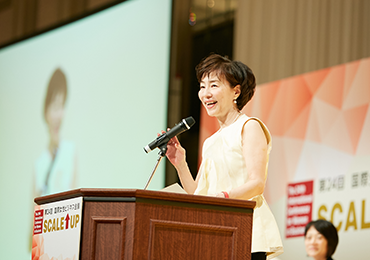 Kaori Sasaki
Founder & CEO, ewoman, Inc.
Founder & CEO, UNICUL International, Inc.
Founder & Chair, International Conference for Women in Business
Video Message
Shinzo Abe
Prime Minister of Japan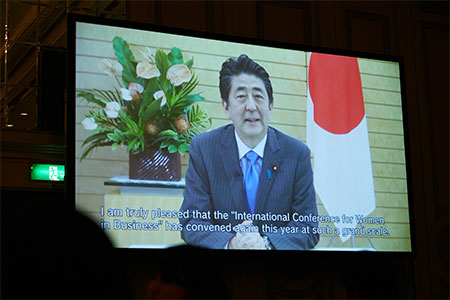 Ms. Simona Leskovar
Minister of State (State Secretary) at the Ministry of Foreign Affairs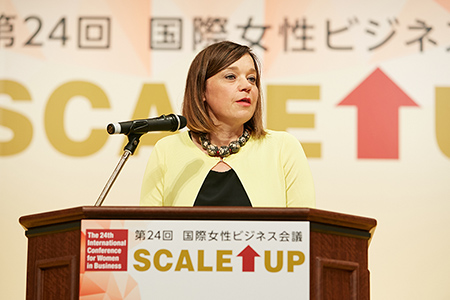 Junko Nakagawa
President and Chief Executive Officer of Nomura Asset Management Co., Ltd. (NAM)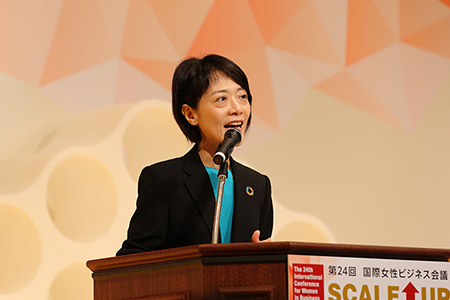 Takako Suwa
President & CEO
Daiya Seiki Co., Ltd.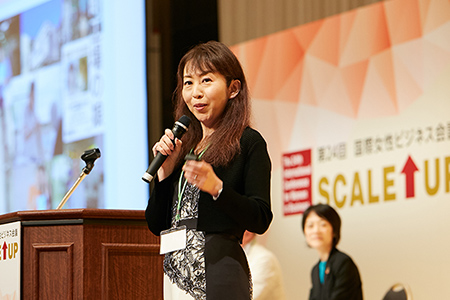 Video Message
Caz Walton
Paralympian from Great Britain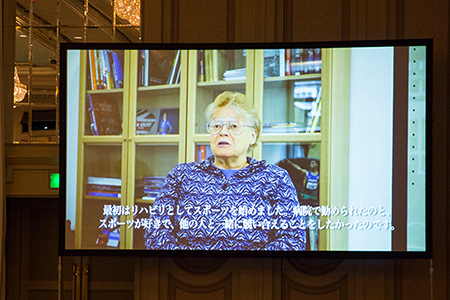 Seiko Noda
Chairperson of the Committee on Budget, House of Representatives
Member of the House of Representatives
Liberal Democratic Party
Keiko Kojima
Essayist and visiting researcher
Interfaculty Initiative in Information Studies
University of Tokyo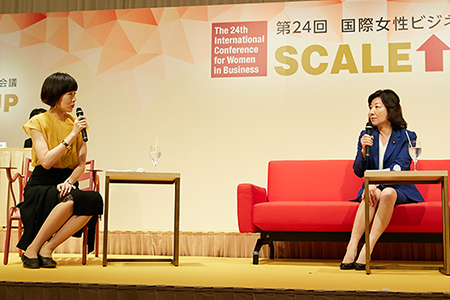 Akira Matsumoto
Former Chairman & CEO, Calbee Inc.
Kohzoh Takaoka
Representative Director, President & CEO, Nestlé Japan Ltd.
Jun Suzuki
President & CEO, Representative Director of the Board, Teijin Ltd.
Yumiko Murakami
Head of OECD Tokyo Centre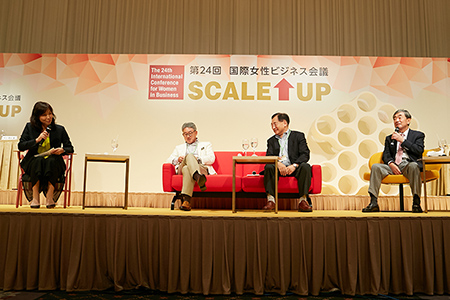 Keiko Tashiro
Deputy President
Daiwa Securities Group Inc.
Izumi Kobayashi
Outside director of ANA Holdings Inc.
Outside director of Mitsui & Co., Ltd.
Outside director of Mizuho Financial Group, Inc.
Chie Toriumi, CFA
Executive Vice President, Retail Division Business Strategy and Management, Nomura Securities Co., Ltd.
Masami Katakura
Chairwoman & CEO, Ernst & Young ShinNihon LLC
Asako Aoyama
Head of Business Development
Coca-Cola Bottlers Japan Holdings Inc.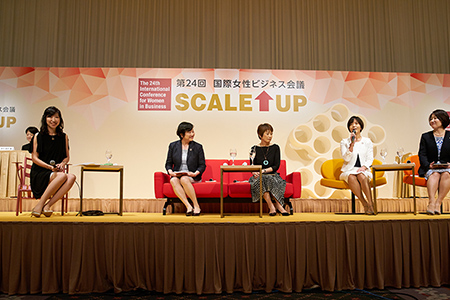 Daisuke Tsuda
Journalist / Aichi Triennale 2019 Artistic Director
Chizuko Ueno
Sociologist and Professor Emeritus, The University of Tokyo
Chief Director, Certified Non-Profit Organization, Women's Action Network (WAN)
Renge Jibu
Journalist
Visiting Researcher, Showa Women's University
Sayuri Daimon
Executive Operating Officer / Senior Editorial Writer, Editorial Writers Board
The Japan Times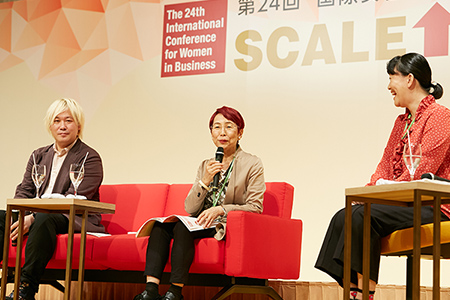 Lena Okajima, Ph.D.
CEO & Founder, ALE Co., Ltd.
Miki Ito
General Manager, Astroscale Japan Inc.
Keiko Kojima
Essayist and visiting researcher
Interfaculty Initiative in Information Studies
University of Tokyo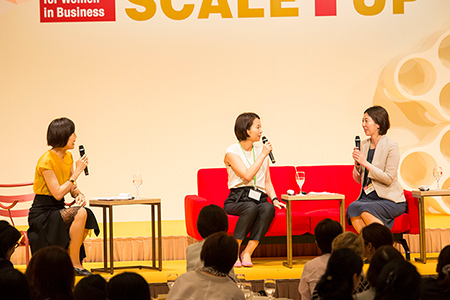 Yuriko Koike
Governor of Tokyo