REPORT
---
円卓会議 202

【in English】Power of Executive Working Mothers
---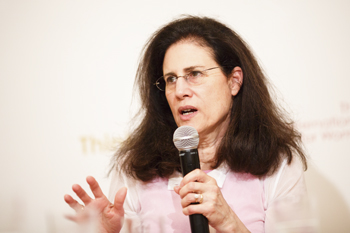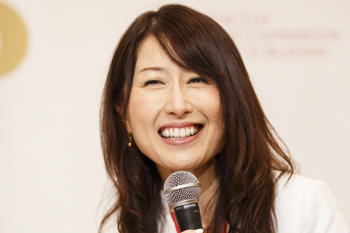 Women can enjoy both childcare and work. Companies need powerful working mothers – not just to fill their headcount – but to enhance their value. In this round table, speakers explained how leading companies evaluate working mothers and shared advice on working while raising children.
The facilitator, Janelle Sasaki, Executive Director of Diversity & Inclusion Services at Ernst & Young Advisory Co., asked the panelists to share stories about how they balanced career and home and to describe how motherhood actually enhanced their career.
Takako Ebata of the Johnson & Johnson Family of Companies in Japan, spoke about juggling her career with the "double care" of her sick mother and young son, which led to her giving up a board director position. To challenge this male-oriented system, she served in the Diet prior to accepting her current position. On how the home/career balance and how to take charge of one's future, she offered, "Sometimes we ourselves have a mental barrier—we have to be more open and take more options."
Maki Eto, founder of Saita Coordination and chief of the Mother College, is currently obtaining her Ph.D. After a 20-year career break to raise her children, she talked about the challenges of breaking out of traditional roles for women in Japan, and how she got back into the work force. She also shared tips on how mothers can come together to become more proactive in their search for a career after family.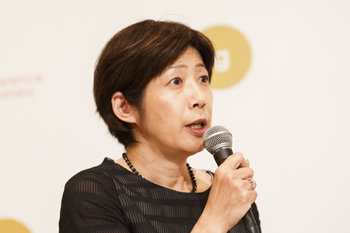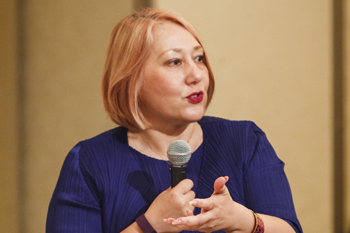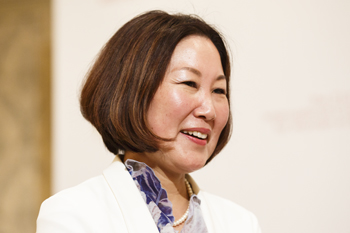 Carol Fishman Cohen's TED Talk "How to get back to work after a career break" was a massive hit. Ms. Cohen, the CEO of iRelaunch, explained why and offered advice for career re-entry after a long break. She provided key points and offered ideas on how to influence traditional Japanese companies to implement career re-entry strategy programs. She also spoke about the advantages of both a career break and career re-entry.
Claudette Byers, Executive Vice President in charge of Human Resources at MetLife Insurance K.K., Japan, offered a managerial perspective. She shared MetLife's efforts to promote diversity and inclusion, as well as data on women who return to work and the struggles they face upon return. She advised women how to proceed in anticipation of the changes being made to the system in Japan.
The Q&A session began with the panelists asking each other questions, followed by participants asking questions. Ms. Cohen discussed how to integrate family with career re-entry, as well as how millennials can anticipate any career breaks, and how to prepare, saying "Acknowledge the career break, do not apologize for it, and move on to why you are the best person for the job." Ms. Ebata described how an incident in childhood shaped her future and how to manage childcare with work in Japan. Ms. Eto provided her own view on what new working mothers can do to ease back into the workplace, saying "Get out of your home, encounter people, and you will get confidence."
Ms. Byers provided insight on how to be more productive. She inspired everyone with her parting words: "Don't say 'because I want this, I'm going to give this up.' Take it all."